Hello everyone! I'm going to start my first post on something that I got for the first time ever. A MAC lipstick. I know what your thinking what blogger doesn't have a MAC lipstick collection already. I came into the lipstick bandwagon late in the game. Well... actually I just started getting into lipsticks cause I'm hating lip gloss now (except MAC Cremesheens-gorgeous!). Wearing just lip balm all the time gets. so. boring. I was shocked by the lipstick that I did pick out. I've been seeing a trend of bright pink lipsticks and I'm loving it! It's so pretty to just wear no makeup besides a bright lip or with a little cat eyeliner. My first choice was MAC Force of Love from the Chenman collection, I saw in a blog and I thought it was so gorgeous! Unfortunately, when me and my cousin went to the MAC counter they were all sold out. Rats! We went through maybe 5 lipsticks to pick one. I finally decided on which one, it's the Viva Glam Nicki Minaj!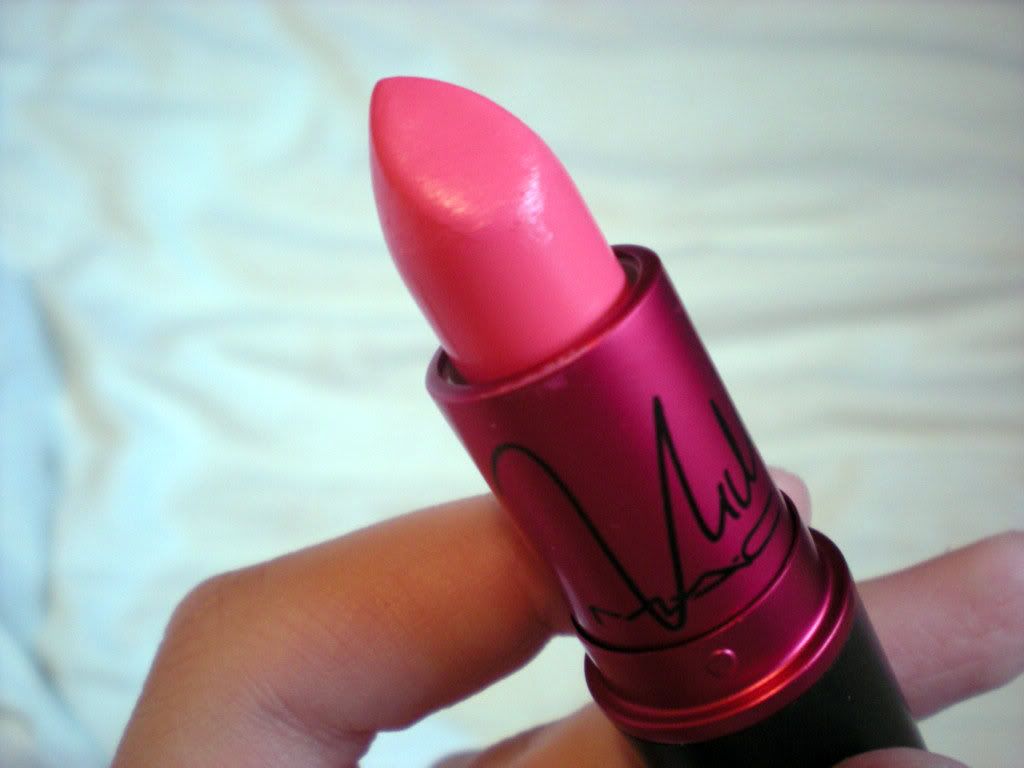 On the website it's a "bright yellow pink" and boy is it BRIGHT! These pictures of it on lips don't really do it justice. I find that before you put this on, you should use a lip scrub or use a toothbrush and to use a good lip balm cause the satin finish might dry your lips up. Please ignore how dry my lips are!
Overall I'm in love with this lipstick it's perfect to wear all spring and summer!
Oh! and if anyone is wondering about this headband I got it from Claire's. I knew I had to have it cause it reminded me of Greek mythology, which I'm kinda a nerd at :)